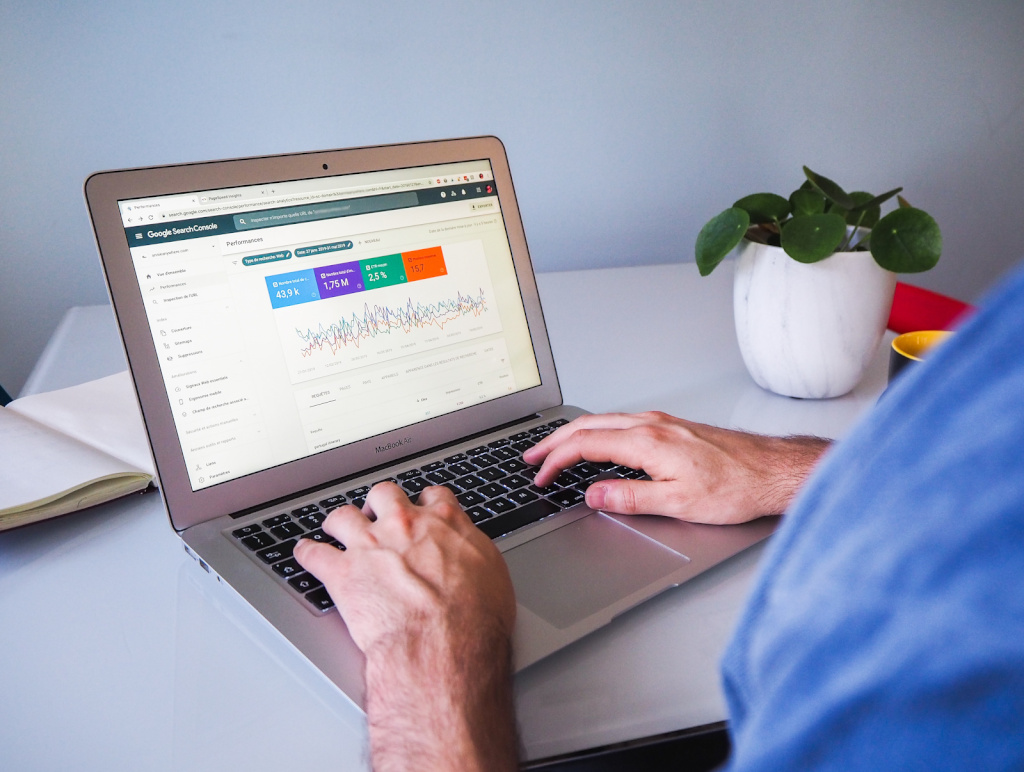 If you own a website, you most definitely think about traffic a lot. Whenever you release new content, you constantly refresh the page to check the number of people who have viewed and appreciated your amazing content. Traffic is vital to a website owner as it gives you a higher chance at search results visibility. Over 90% of web pages end up in the pile of invisible content buried deep beneath google search engine results. Therefore, if you lack consistent traffic, you won't have any leads. Without leads, you won't gain new customers or subscribers on your website. The implication is that your website ends up among that pile of invisible content.
The digital world has experienced dramatic changes over the years but search engine optimization (SEO) nonetheless remains an efficient tactic for generating website traffic. SEO involves creating high-quality content that could aid free website traffic generation. Moreover, it offers lasting results. One of the things SEO does is to control the position of a website in the results pages of a search engine. The ability to properly optimize search engines requires a lot of hard work, patience and the use of the right strategies. Even after these strategies are put in place, there is no assurance that a web page will rank on the top position of a search results page. Search engine ranking can be a pretty fierce fight. By all means, it is not easy to earn the top spot on the organic search results. Search engine optimization is also referred to commonly as organic search traffic or organic SEO. The term Organic SEO depicts the process through which websites attain a natural standing or ranking on the organic search engine results page (SERPs). There are countless sources for generating traffic including email marketing, social media, and the likes yet, organic traffic remains the best of them all. Asides from the conventional method, there are other ways you can generate organic traffic or real web traffic to your site.
This article is fashioned towards providing you with expert guidance on generating quality traffic on your website and considering if a website traffic generator will prove effective for your search engine optimization efforts. To do this, let's review the basics first.
WHAT IS ORGANIC SEARCH TRAFFIC?
Mostly, organic traffic comprises clicks made from the search engine results pages of search engines such as Google, Yahoo, and Bing. When a web user types a query on Google and clicks on your website as an organic listing in the search results, this act registers as organic traffic coming from that user. Traffic from search engines is organic because it is earned and not paid for. It is different from paid search which is determined by the amount the advertiser is ready to pay. As you might know, organic search results are ranked according to their applicability to search phrases. They therefore can include maps, images, videos, ecommerce listings, services, and of course, articles. These are all search results variants. But overall, organic traffic is as important it is made out to be. It is considered the best traffic source a website or blog could generate. It is quality traffic and cost-effective in the long run. Analyzing your organic traffic will provide an insight into what your website really needs. This does not mean that organic traffic is not affected by paid search and display advertising one way or another. Organic traffic is low-cost with a huge impact but it is not always free. It requires the exhaustion of time and money. The upside is that it is cheaper than pay per click traffic and it generates more ROI in the long run. You can steer organic traffic to your site with quality content creation, social media marketing and actively building your brand.
Why Organic Traffic is Important
Organic traffic enables a site to operate efficiently and it boosts the popularity of the site. For entrepreneurs, organic traffic helps increase sales in their online stores. To get the perks of organic traffic, you need to disseminate the right information through the right channel and at the right time. The biggest stumbling block of organic search traffic is the incessantly changing and adapting algorithms often made by search engines like google. Organic search traffic often gets negatively impacted for many niche websites with Google core updates. These changes can affect your search engine optimization even without your knowledge. However, the changes, however unusual they may be, you need to accept them and adopt the necessary measures.
HOW TO IMPROVE YOUR ORGANIC SEO
Every website owner desires organic traffic on sites they manage. You want real people to visit your website, access and assess your content or products, and leave feedback. Some common strategies used for SEO include writing keyword optimized title tags, meta descriptions, alt tags, backlinking or link building, writing quality content, proper internal linking within your website, just to name a few. These strategies improve your CTR and get you more visitors. We will go over some of these here.
Title Tag and Meta Description

These are crucial elements of search engine optimization. If a user examines your page for about 10-15 seconds and finds nothing that interests him or her, he/she will most likely exit the page instantly without second thoughts. The title and meta description of your content presents the outlook of your page on the search engine results page. It illustrates what the web page will look like to the user after clicking on the page. Therefore, you need to add keywords that you want the page to rank in your title tag and meta description.
Quality Content
One of the easiest ways to enhance organic traffic on your website is to regularly publish content on your blog. Blogging is an effective method of grasping the attention of an audience and as you know, the audience generates traffic. Traffic means more sales for your business if you are an entrepreneur. Publish clear, converting content that tells a story and solves problems related to your niche on your blog. By linking your online store to your blogging site, visitors can proceed to your site after assessing your content.
Keyword Optimization
To enhance your search engine optimization efforts, one needs to brainstorm for keywords that web users are likely to use when looking to solve specific problems. This way, you will understand the search intent of the majority of the customers. Keywords assist you in growing organically in search engines and should be assigned to a funnel ranging from awareness to leading to a transaction on your website. Ensure that you include the relevant keywords that pertain to your industry. Failure to do so will lead to the inability to successfully reach your potential customers. Your landing pages, URLs, links, headlines, and all the website's metadata should contain a keyword that is searched for. All the aspects of the page should be optimized according to your keyword research.
Alt Text And Proper Naming of Images
Image SEO is also very important if you want your images to rank in search engines. An alt text (or alt tag) is a short description of usually up to 100 characters to describe what the image on your page is about. Keywords that are important to your business should be a part of the alt text. It is also helpful to name the images with relevant keywords rather than giving them a random name. Keyword optimized captions can also make a difference. Not having the alt text assigned to the images can makes those images inaccessible to different body abled internet users. So it is a good practice to have alt text to enhance accessibility of your content online.
THE BASICS OF WEB TRAFFIC
Web traffic pertains to web users who are visitors to a website. Web traffic can be gauged through the number of visits made to a specific webpage among other factors like how long visitors stay on the site. The ability of your content to provide the requisite solutions to visitors' problems will influence the quality of your traffic. You might be wondering what magnitude of traffic is considered high or low. The number of traffic generated on a website is considered high when visitors on the website range from 5000 and above per month.
When it comes to generating website traffic, don't put all your eggs in one basket. The majority of website owners create websites and expect search engines to carry all the workload. They leave the entire traffic generation tactics to google and the likes. If you do this, you are setting your website up for failure. Consider all sources of traffic and more importantly, be sure to generate quality traffic.
Quality Web Traffic and Search Engine Ranking
You always have to be conscious of the kind of traffic you drive to your website. Internet traffic is of different standing. They are not all equal. While the quantity of traffic is very important you want to know if you're generating high or low traffic. The quality of the traffic trumps the quantity of it. High-quality traffic is consisting of actual people who visit your site to know more about your products and are interested in them. These are the leads that you need.
Many factors can affect search engine ranking. The process of achieving the ranking is not all crystal clear and like we previously mentioned, it is subject to constant change and core updates by search engines.
WHAT ARE WEB TRAFFIC GENERATORS?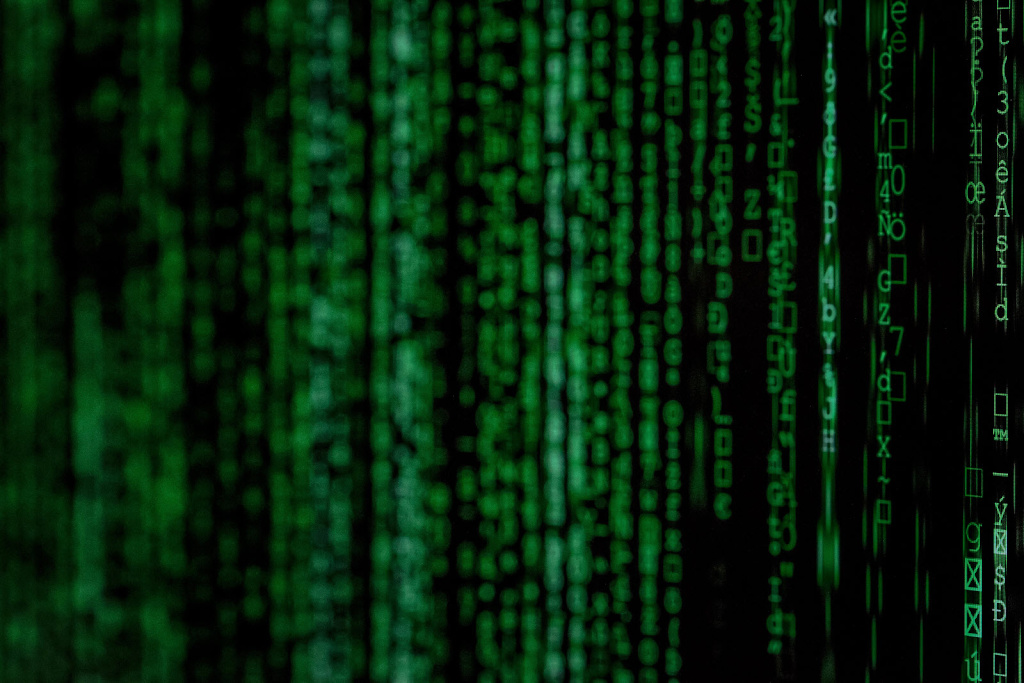 At this point, we have stressed more than enough that web traffic is essential for the smooth running of your website and for generating ROI. It keeps your networks flowing properly. There are numerous free and paid methods of flooding your website with visitors. The prerequisite question is which ones are necessary and which ones are worth your investment both in terms of time and money. You might have expended money and time on a number of them without significant returns but you are yet to try traffic generators.
One of the effective methods of generating real web traffic is via web traffic generators. Traffic generators are used for injecting traffic onto a network for use by other machines or devices. Simply put, they target devices for receiving traffic. Web Traffic generators simulate or mimic actual network traffic using different types of protocols. The internet is completely occupied by different traffic generators. From the low-quality web traffic generator bots that are used as proxies to the refined means of traffic exchange controlled by real people and is a real form of quality traffic generation. You want to be sure that you don't fall into the traps of low-quality bots and end up losing more traffic than you earn.
CAN WEBSITE TRAFFIC GENERATORS HELP WITH ORGANIC RANKINGS AND SEO?
Now can website traffic generators earn you the organic traffic and ranking you so much desire?
The straightforward answer is YES. Let's break it down, shall we?
A website generator is unlike ordinary paid traffic. To boost your organic click-through rate for your keywords, an organic web traffic generator or bot is your best option. You might not be bringing in visitors organically as search engines intend but you are definitely getting more people to view your site. Needless to say, it is a cost-effective and faster means of gaining traffic than investing in content marketing and other forms of SEO. With an array of choices to select from the market, it can be difficult to determine the one that best meets your requirement.
SERPCLIX: A REAL WEBSITE TRAFFIC GENERATOR
SerpClix is an organic traffic generator that offers you the effortless chance to buy website traffic. You can purchase real SEO traffic through the use of crowd-sourcing. SerpClix uses neither robot, automated nor clickbait methods. Real people with real IP addresses search for your keywords on search engines, click on your organic listing, and are paid accordingly for completing their tasks. Our Clickers also spend time on your site to improve your user metrics. This earns you real organic traffic, increases your click-through rate and your organic search engine ranking. In a short while, you can accumulate an ample number of clicks. You also get good conversion and retention rates. For your ease, we support various search engines including but not limited to Google, Yahoo, Bing, and Baidu.
BUY REAL WEBSITE TRAFFIC FROM SERPCLIX
SerpClix empowers your website with real web traffic which is generated at a global scale. You can purchase authentic, organic traffic as much as you want. To get started, you just have to create an account with SerpClix with no charges attached. You are also entitled to a free trial. You can use the tools available on SerpClix to create orders that will be completed by real individuals. Human clickers at our agency will organically search for your keyword phrases and terms you provide on global search engines daily. They will locate and click on your organic listing. This way, you generate organic search traffic and see positive results in your rankings. More importantly, you can create multiple orders with SerpClix using different keyword terms and URLs.
Bonus: SerpClix Allows For Geo Targeting
Geotargeting becomes important if one specifically wishes to target users in a specific location and in a specific language. At SerpClix, you can target different parts of the world, a certain country, state, major cities, zip code, and postcodes geotargeting options. We have clickers in various parts of the world (with real IP addresses).
A Real Chance To Increase Your Google Search, Google My Business, Google Maps & Google Image Rankings
SerpClix's organic web traffic generator works wonders in many ways. You can increase not only your website's rankings in SERPS but also increase your Google My Business (Google Map Pack) rankings if you are a local business and also increase rankings of your images in SERPs. Now you also have the option to target more than one URL at a time. Check out all of our offerings here.
When submitting your order you will be asked for a keyword query, your URLs, or your business name for your Google My Business listing. Our clickers will look for your URL for that particular keyword query or your business name in Google My Business listings, click on them, spend significant time on your page to boost your webpage's CTR and reduce your bounce rate.
FINAL NOTE
Many promotion and traffic generation methods are quickly becoming outdated as search engine algorithms are updated. Real human web traffic generators can be an effective tool that will benefit your SEO. Secure massive organic traffic from different regions, cities, and states of your choice at SerpClix. You pay for quality traffic and you are able to check the progress in real-time. Sit back and relish the fast growth of visitors to your website.