UPDATE: SerpClix now supports ALL countries and ALL languages!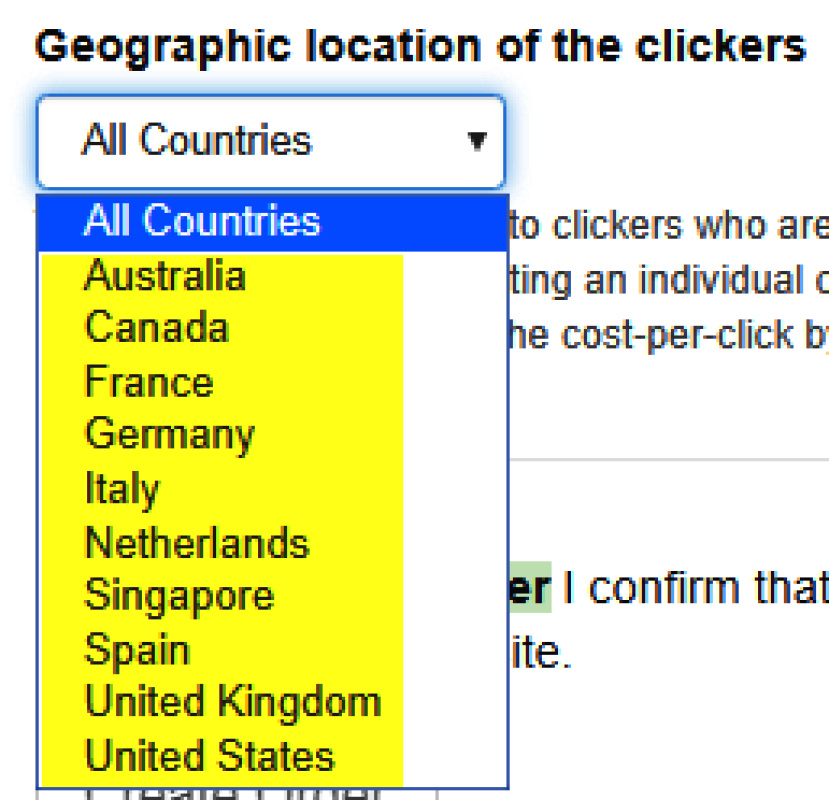 SerpClix has clickers in every country of the world!
Furthermore, when you create a click order you have the option to limit that order to only real human clickers who are actually, physically located in the country you specify.
We do not allow our clickers to use proxies or VPNs, so when you order clicks from a specific country you can know that the clicks really are from real clickers who are actually located in that country.
And you can create orders in any language, including:
Español
Deutsch
中文
普通话, 汉语
हिन्दी
العربية
বাংলা
Русский язык
日本語
עברית
And many more!
While many of our customers are happy to tap into our huge pool of more than 20,000 clickers all over the globe, SerpClix also provides the option to receive clicks only from clickers in specific countries.
We have always supported these 5 countries:
Australia
Canada
Germany
United Kingdom
United States
And we now have added support for these 5 additional countries:
France
Italy
Netherlands
Singapore
Spain
We will continue to add more countries when we have reached a large enough critical-mass of clickers to support those countries.
If your country is not on our list currently don't worry - you can still order clicks from our All Country tier, which does have the benefit of the lowest cost and highest IP diversity.