Get Paid To Visit Websites
Earn $0.05 to $0.10 per click
Earn 10% referral commission
Payout minimum: $5.00
Online since June 2016
NOTE: This page is for individuals who are interested in earning money as SerpClix clickers.
SerpClix only uses real human clickers because Google is very good at detecting bot traffic.
Please select one of these options:
— or —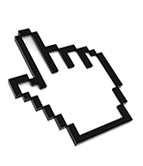 Earn minimum $0.05 per click!
CLICK HERE TO GET STARTED
Firefox Extension
Our Firefox extension detects the country of your IP address and instructs you what keyword to search, which website to click and how long to stay on the page.

No Application Required
Anyone from any country can work for SERP Clix. We do not filter or interview workers. This is a great option for easy money in countries with low job opportunities.

PayPal
All of our clickers are paid via PayPal once they reach the minimum threshold to receive their monthly clicker payout.