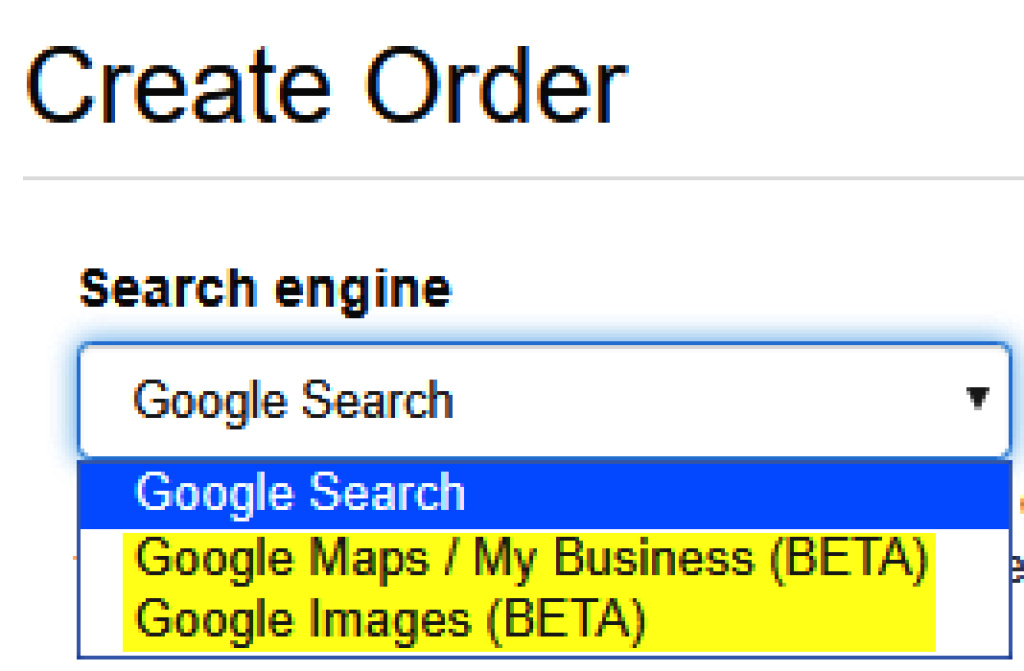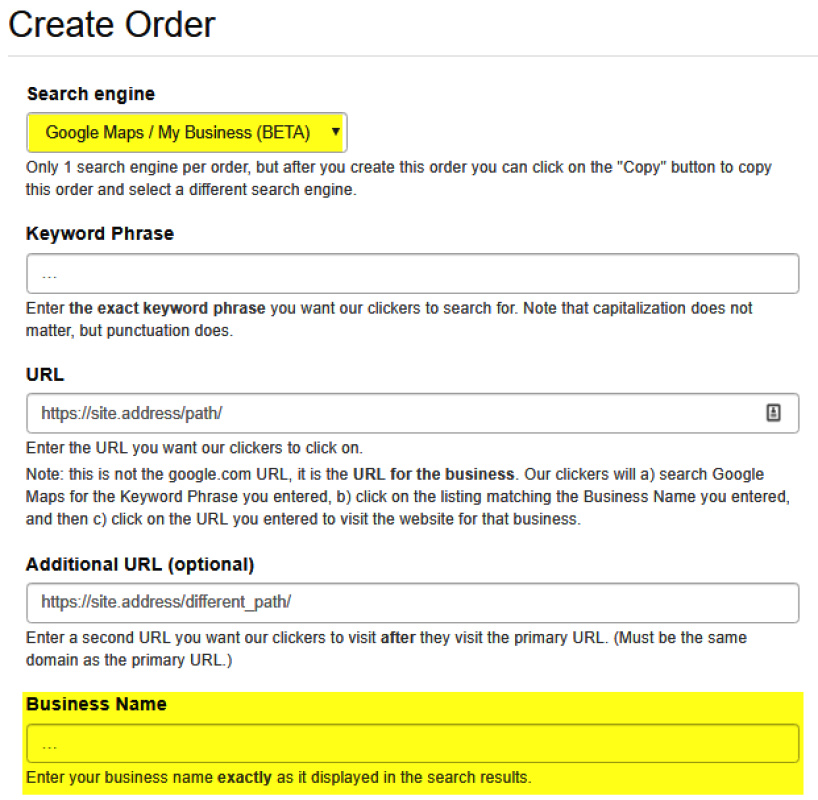 Our focus has always been on Google Search.
Our clickers — who are all real humans with real IP addresses — search for your keyword on Google, find your organic listing, and then click on it. This will increase the click-through-rate (CTR) of your organic listing, which Google can take as a positive ranking signal.
Now you can use the same technique to boost your Google My Business / Google Maps ranking as well as your ranking in the Google Images search results.
How It Works
On the Create Order form there is now an option to select a Search Engine.
You can select from
Google Search
Google Maps/My Business
Google Images
Regardless of which search engine you select, you will still enter a keyword for our clickers to search, and a URL for them to click on. If you select Google Maps/My Business you will also enter a Business Name to facilitate our clickers finding your listing.
Note that our clickers must be able to find your listing in order for our service to work, so the URL you enter must appear in the first 100 results when searching for the keyword phrase you entered.
That's it!
Our clickers will search for your keyword and click on the listing for your URL — whether it is a search listing, a GMB listing, or an image listing. This increases the CTR of your listing and sends a positive Google My Business ranking signal to Google.