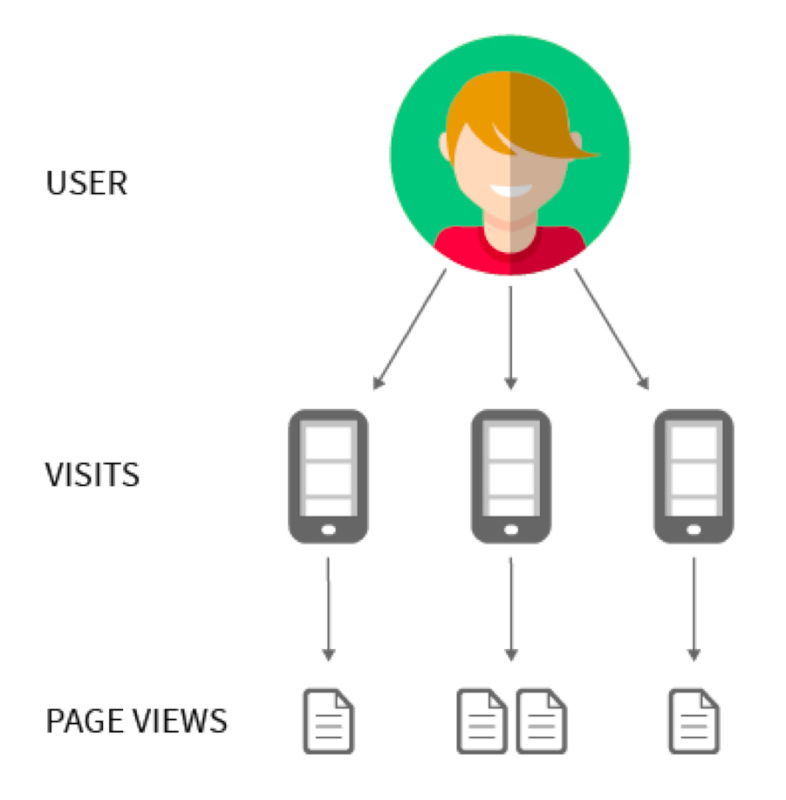 You might boast of the best website in the world, with the best products and content to boot. However, if no internet user knows that your website exists, there is basically no reason for the existence of the website. If your website lacks page views or clicks, how would you generate traffic, links, or the sales you need? Pageviews and website clicks are a few of the metrics used to measure the amount of traffic a website generates and the search engine rankings it garners. Lack of website clicks means you get nothing in return for all the efforts you put into your website. If your website gets little or no traffic, your website does not grow and the engagement rate is very low. There are many SEO techniques for combating this. Buying page views is one of these techniques and it breeds instantaneous results. Continue reading to find out how.
Most times, there is a need to solicit more website clicks and source page views to up your search traffic ranking. To get page views, you need to search for answers and seek help from professionals. If this is your next course of action, you are definitely in the right place. Tons of site owners are eager to increase the web page views of their site but they have no idea where to start. Well, this is your starting point. We will help you to carefully consider how to buy page views as an SEO strategy to catapult your website to the first page of the search engine ranking.
SEO — Is It All About Page Views And Website Clicks?
First and foremost, what are page views and website clicks?
Page views are the total number of pages loaded and reloaded in a browser being tracked by Google Analytics. The inclusion of "reloaded" means that repeated views of a page are equally relevant. If a user refreshes the page, it counts as an additional page view. This is different from a visit which is counted as a single browsing session.
Website clicks simply indicate the number of times a web user clicks on your website in the search engine results pages. The good news is, you can buy website clicks for your website to earn more clicks.
Factors that contribute to SEO continue to change and it can be difficult to keep up with the latest improvements and algorithm updates. But page views and website clicks remain important factors that search engines consider to rank your website content. Aside from page views and website clicks, other factors that contribute to search engine optimization and ranking include:
Page Speed
This has been a debatable SEO ranking factor for years. In July 2018, Google announced the search engine algorithm update that focused on mobile page speed, and this has started to affect sites since then. They did this to improve the site's user experience as slow-loading pages can be frustrating to users. Hence, sites that do not load quickly on mobile devices could be penalized and this would affect their SEO ranking. Starting in May 2021, this is going to be an important ranking signal as a part of Core Web Vitals.
Optimized Content
Content remains one of the most important SEO ranking factors. Users employ keywords in conducting searches and search engine algorithms rely on keywords. Keywords are specific phrases or words used in looking for information on the web. Therefore, you have to optimize your content to include these keywords. These phrases should describe what the content on your site is all about.
Bounce Rate
Bounce rate is another factor that can affect SEO. This is the percentage of visitors that leave a website without taking actions such as clicking on another webpage, a link on the same site, or making a purchase. Bounce rate is important because preventing a visitor from bouncing will increase your conversion rate. A high bounce rate informs you that you most likely have issues either with your content, page layout, and so forth.
What Counts As Good Page Views?
What constitutes a good page view depends on a number of factors such as the niche of the site and the period of time the website has been in existence. Whether you are a local or international enterprise, your target customers are also a deciding factor. It can be helpful to compare the page visits and performance of your competitors. For some website owners, having more than 5,000 page views a month is decent. On the other hand, this number is average or even devastating for some website owners or bloggers.
The Role Quality Website Clicks Play In Enhancing Online Reputation Management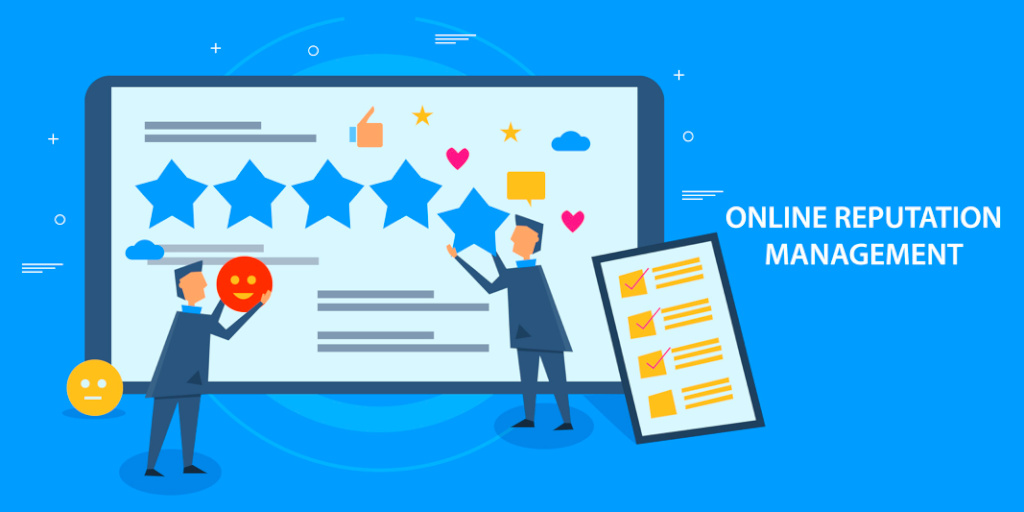 About 84 percent of customers pay attention to online reviews and rely on online feedback or reviews before trusting a website and its products. As you can see, for too many online users, online reviews are as valid as personal recommendations. For this reason, it is important for a site owner to effectively manage reviews and feedback that might be detrimental to the site's reputation. This is known as Online Reputation Management (ORM). If you regularly get negative feedback on your site, you are not alone. We all do. The internet is filled with trolls who are out to destroy the reputation of your brand. Many of them come in the form of fake reviews and comments all done anonymously and from falsified experiences. What you need to combat the adverse effect of these feedbacks is a variety of techniques that would help protect and rebuild the credibility of your website.
If utilized properly, paid website clicks can help to counter negative reviews and reach your target audience with the right perception of your brand. Quality website clicks could positively improve your search engine ranking when clickers suppress the negative reviews but promote the positive ones. With quality website clicks, you could promote the positive and useful content of your brand. To understand how this works, stick with us.
TRY SERPCLIX FOR ONLINE REPUTATION MANAGEMENT
Is Buying SEO Traffic A Safe Strategy For SEO?
First off, there are two broad ways of generating traffic via SEO: via organic means and via paid means. Organic SEO focuses on search engines or organic promotion to get page views or website views. While organic means technically free, it is slow. Paid SEO on the other hand costs money but it achieves fast results. Both forms of search engine optimization work magic if they are done right. The best part is that they can be utilized side by side.
To answer the question, YES, buying traffic is totally safe for search engine optimization. One of the most effective and popular ways to steer visitors to a website is paid traffic. It can help a business in improving their brand exposure and conversion rate. The effects are also prompt. You can set up a paid traffic campaign and have it working for your website in a matter of minutes.
The bottom line:
As you would expect, this kind of traffic involves paying people to provide it. Whether it's a pay per click campaign or website traffic generator, these types of traffic are all under the same category. However, you need to be wary of buying low-quality website clicks. This kind of traffic does your site no good. The effects include a low number of page views and a high bounce rate. The worst part is that it could even harm your SEO and search engine ranking. Therefore, it is better to consult tested and trusted agencies to buy website clicks or buy page views.
An Overview of Some Uncommon SEO Strategies
The key to significantly improving your website clicks is understanding search engine optimization and its strategies. When we talk about SEO, we are referring to the organic traffic that arrives at your site organically via search engines and not any other methods. At this point, you might have exhausted all your SEO options. With so many strategies out there, it is important to know what to prioritize and what strategies are simply unnecessary. Note that we are not claiming there is something wrong with the conventional SEO methods such as quality content, link building, and keywords optimization. They have been tried and proven good. They remain relevant but they shouldn't be the only SEO tool in your SEO toolbox. SEO trends keep coming and going as search engines constantly change their algorithm. Some of the uncommon upcoming practices to look out for include:
Optimizing your website for Voice Searches
Research states that nearly 50 percent of consumers use voice searches daily to find any information on google rather than typing it directly into the search box. This should tell you how extremely important voice search SEO is and will be in the near future, you need to prepare your website for the influence voice search will have on SEO in the nearest future. And you need to prepare now. If you already use good SEO practices that are working for your site, you have no reason not to complement it with voice search. Note that unlike normal keywords, voice searches have longer-tailed keywords. Hence, you need to include more colloquial words in your content.
Mobile-friendly site
Using Google as an example again, they confirmed in 2019 that mobile searches have surpassed that on the desktop by about 59 percent. Many web users now log on to websites on their mobile phones. People are doing more and more voice searches on their mobile devices. That being said, it is essential to optimize your website as a mobile device friendly one. If you are looking to improve page views, it will be beneficial to improve the mobile user's experience on your website. For instance, use mobile-friendly fonts.
Optimize your website for the web, not just for Google
There are many other search engines out there. The problem is that webmasters forget this most of the time. Yelp, Pinterest, Amazon, Twitter, YouTube, Quora, Facebook, are all search engines in a way. Each of these platforms is popular among the younger generation, daresay some are currently gaining more popularity than google. Plus, they offer distinct benefits to users. Many times, users overlook Google to search for their keywords on these platforms, depending on the kind of content they are in search of. Therefore, you shouldn't only focus on optimizing your website for common search engines, do it in a way that you acquire an existence across the web.
Real Human Web Traffic Generators
Although we have talked about buying page views and real clicks as a strategy to increase the traffic on your website, this category comes under website traffic generators. This is a foolproof way to increase organic traffic on your website only if you buy traffic that is 100% human and real. We will delve more into this in the next few sections.
Get Increased Page Views To Your Website, Buy Clicks For Your Website Via SerpClix
Do you need more clicks to your website? You can buy from SerpClix.
SerpClix is an agency where you can easily buy website clicks as well as buy page views for a webpage. We have a system designed to organically expand your website's exposure. Here, clickers click on your website in the organic search results pages. We have clickers from all corners of the world, so you can buy website clicks whenever you are ready. Our crowd-sourcing solution will also improve your search engine ranking with real traffic being sent from clickers to your search engine result pages. This means more traffic, more conversions, and ultimately more revenue.
You can buy increased page views to the website to effectively improve your page views more than it was before. Numerous customers including private website owners and companies have utilized the services of SerpClix to increase their SEO ranking.
Determine Your Page Views And The Website Clicks You Need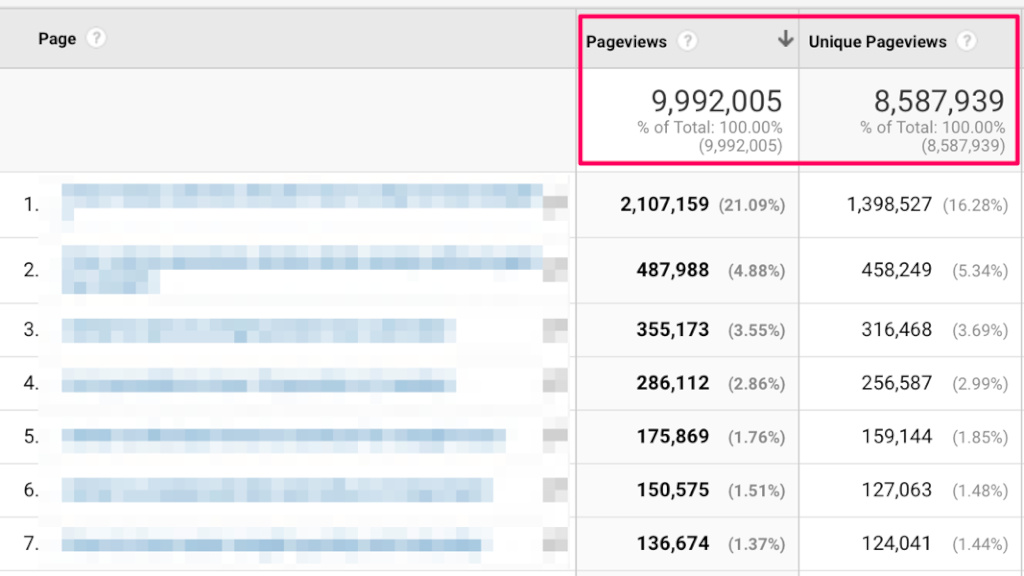 You must regularly check your page views and website clicks you are getting. Before you can take active steps to improve your SEO, you need to determine the progress of your site and how many more page views you need to buy. This is important to buy pageviews on a website. There are several programs you can use in tracking your page views, clicks, and what your visitors did when they were on your site. We highly recommend Google Analytics and Google Search Console for tracking your traffic. Also, check out our calculator to determine how many page views and website clicks you would need to get to the page 1 ranking in the SERPs.
CHECK HOW MUCH TRAFFIC YOU NEED
SerpClix Offers 100% Real Human Traffic - No Bots, No Scripts
You buy real clicks when you deal with SerpClix, not automated bots or scripts that will generate low-quality traffic. Primarily, web bots are software that performs automated tasks also known as scripts. Some organizations use bots to perform a repetitive task that a human would otherwise perform but SerpClix does not do this. This low-quality traffic has the potential to do more harm than good to your website. SerpClix clickers are real humans physically situated in different countries of the world. They also possess real IP addresses that will not be disrupted by VPNs, agents or proxies so your click-through-rate is sure to improve and so will your rankings. Our human clickers will organically search your keywords, find your website on the search results page, and click on your website. You can increase your SEO rankings with real website clicks from SerpClix. Also, page views from our agency are authentic and accessible for inspection on Google Analytics.
How SerpClix Helps With Online Reputation Management
In this digital era, internet users could make or mar your website's brand with just a few sentences. It is therefore important to pay attention to online reputation management. SerpClix's strategy towards managing online reputation can produce an infinite effect on your website. Clickers at SerpClix will focus on engaging the positive feedback about your site (on and off your site). They will also spend time on these positive pages to send a signal to search engines that the content on your site is quite valuable to users. By making searches using your brand name and keywords provided by you, SerpClix clickers will search about your brand on the search engine's pages. Our clickers will focus on positive search results, dismissing the not-so-good ones. You can also inform SerpClix of the negative pages you wish to suppress and the ones to promote.
Promoting positive pages and suppressing negative ones is SerpClix's strategy towards ensuring your website is protected and that your brand value grows by doing online reputation management. This system delivers results in the matter of a short period of time. It will earn you more page views, website clicks, and improve user engagement on pages which positively represent your brand. This, in turn, will boost your search engine ranking.
SerpClix Allows For Geotargeting
Very few traffic sources offer geotargeting features for your website. But SerpClix does. Geotargeting features allow your website to reach the required audience who are most likely to be interested in your products. This prevents you from expending money and efforts on audiences that will not yield your website any results. SerpClix is an agency of over 100,000 clickers in different countries of the world. You get website clicks and page views from clickers who reside in any country, region, state, and postal code of your choice.
Conclusion
You might have been struggling with the question, where do I buy clicks to my website? Additionally, when you buy website clicks and page views, you want to buy from a source that would be beneficial for your SEO and search engine ranking. Without a doubt, SerpClix is the right place to do this. Certainly, you will not get the short end of the stick. Begin your free trial and test us out NOW!!